---

AUTOMATIC VALVES
THE BEGINNINGS THAT TRACE THE FUTURE
In 1978 Raci ltd company achieved the first agency fee in Europe from the American company Cla-Val whose founder was the creator of Clayton automatic valves patent. Introducing the concept of a diaphragm valve hydraulically actuated into pipelines service regulation he revolutionized the traditional systems for water transport and distribution.
During the years, Raci distributed more than 50.000 Clayton automatic valves in the Italian market, most part of them are still working today.
CLAYTON VALVES RANGE OFFERS TO THEIR USERS 80 YEARS OF EXPERIENCE
Using the same hydraulic principle, improved and applied to various functions, Clayton valves gave incisive and enduring solutions in Italy and around the world.
Even they have been copied in several versions, Clayton valves stay the equipment with the bigger presence on filed and with the larger range of models and customizations.

EXPERIENCE MEANS EXPERTIES AND PLENITUDE
Clayton valves catalogue offers numerous resources and various solutions for such any kind of needing in waterworks pipes net regulation and management.
These automatic valves control flow, pressure and reservoirs level in very reliable and accurate way. Often the principal function of a valve is combined with additional controls and adjustments or automatic reactions in order to realize an equipment that could match the specific characteristics of the system to which is intended.
Raci company, with its own history and by the Clayton catalogue, offers to waterworks companies and designers not only THE automatic valve, but also research and investigation of the best solution for any kind of regulation needs.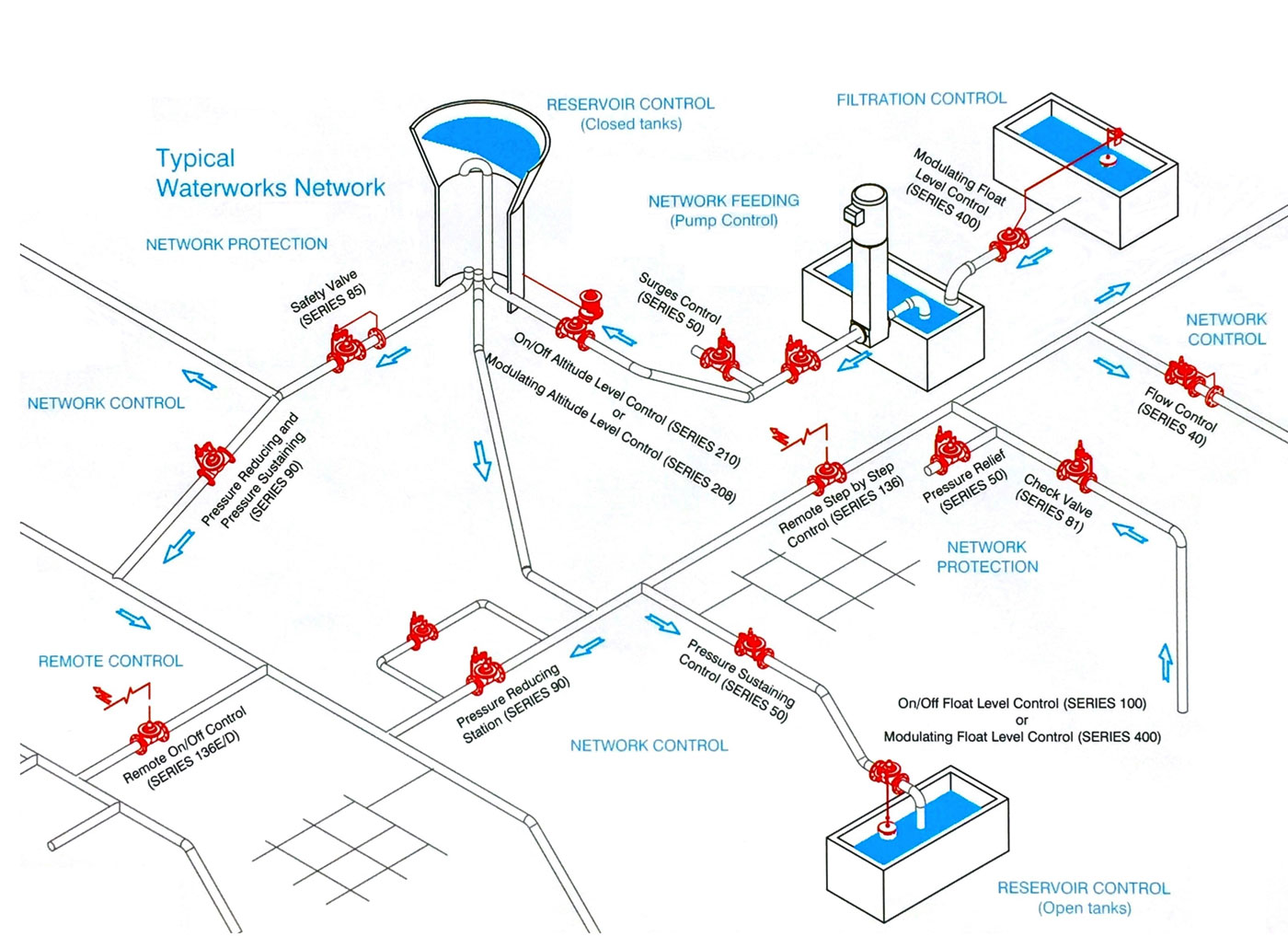 Shifting from the more simple to the ideal kind of water supply system, the Clayton automatic control valves can provide many different settings and solutions.
Our primary purpose is to combine the basic functions in order to suggest the most complete and performing equipment to solve the specific requirement on field.