SPECIAL FEATURES:
Wafer type for mounting between two counter flanges, with threaded holes for end line installation.
Design according to the requirements of EN 1074 and certified according to European directive 97/23/CE (PED) by third part organisation (module H).
Body completely high quality epoxy powder coated (fusion bonded).
Face-to-face reduced dimensions according to EN 558-1 Series 20 -(former DIN 3202-K1).
Shut-off system without seat reducing the net flow section.
Inside fully rubber lined by a sleeve (changeable up to DN 300).
From DN300 single shaft version hinged into the disc.
Bearings in self-lubricated material with secondary O-Rings sealing embedded.
Manual operation by lever (standard equipment up to DN 200) or by gearbox and handwheel (DN>200).
On request, the valves could be equipped by extension spindle (for underground installation), electric or pneumatic actuators.
MATERIALS: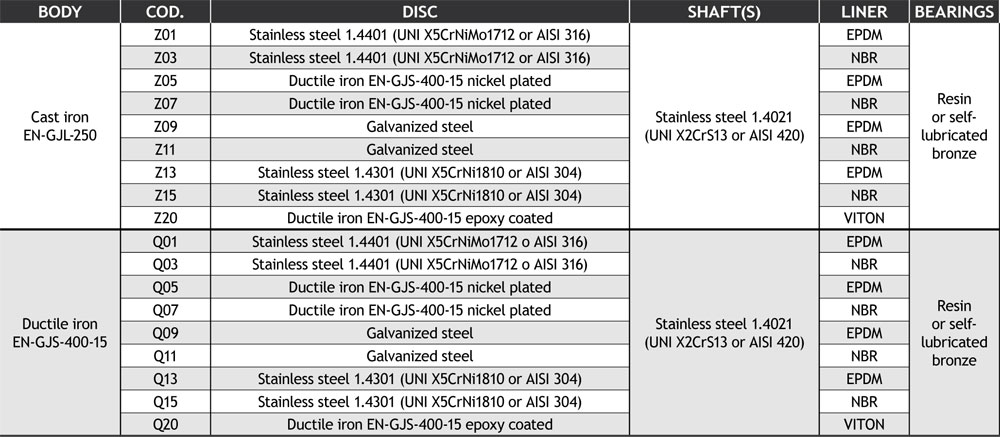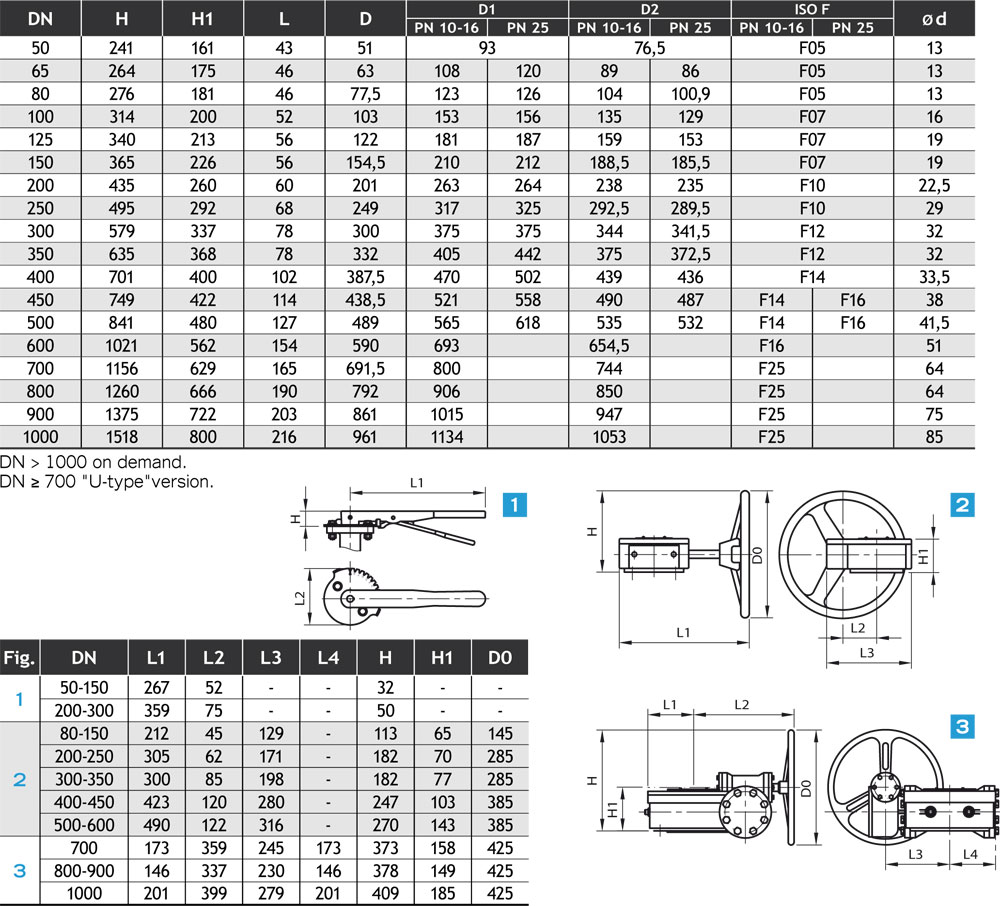 All metal, rubber, and coatings used have been designed for contact with water for human consumption, pursuant to the terms of Italian Health Ministry decree n° 174, dated 6/4/2004.