SPECIAL FEATURES:
Body and cover in high resistance composite AKULON®
Dry operating mechanism: the innovative design of the wedge with monoblock membrane completely isolates the valve cover from the fluid.
No drainage hole on wedge thanks to the isolation by monoblock membrane.
Membrane in aRNItel®, an innovative material which assures low variations in properties between low and high temperatures, excellent resistance to creep, excellent resistance to compression, excellent chemical resistance and impermeable to bacteries and free from ageing.
Thanks to the special design of wedge and technical material of membrane, the valve can have very low flow without lamination effect.
Perfect sealing at 16 bar by very low closing torque (< 20Nm).
Secondary sealing by ORing on spindle.
Full bore body.
On demand, decharge 1/4" on body.
MATERIALS: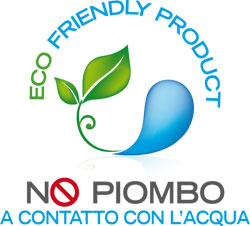 Viti, circlips:
Acciaio Inox A2
Screws, circlips:
Stanless steel A2
Body, cover, handwheel:
Akulon®
O-ring:
NBR
Stem:
Brass CuZn40Pb2
Nut stem:
Akulon® (brass on demand)
Membrane:
Arnitel® TPEE WRAS and Hydrocheck approved


All metal, rubber, and coatings used have been designed for contact with water for human consumption, pursuant to the terms of Italian Health Ministry decree n° 174, dated 6/4/2004.